Analysis: These pictures are very similar because both of them have cute girls holding meat and their favorite pets.
Snow White
Analysis: Both have girls in similar poses and cute critters.
The Goddess Aiko
and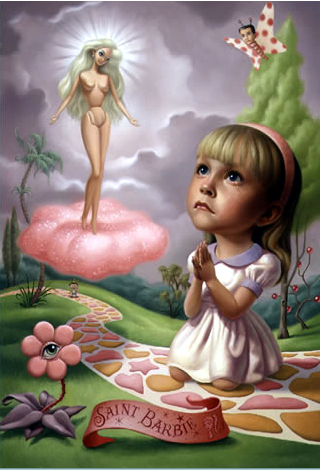 Saint Barbie
Analysis: Both have characters in them that are being worshipped by what appears to be young girls.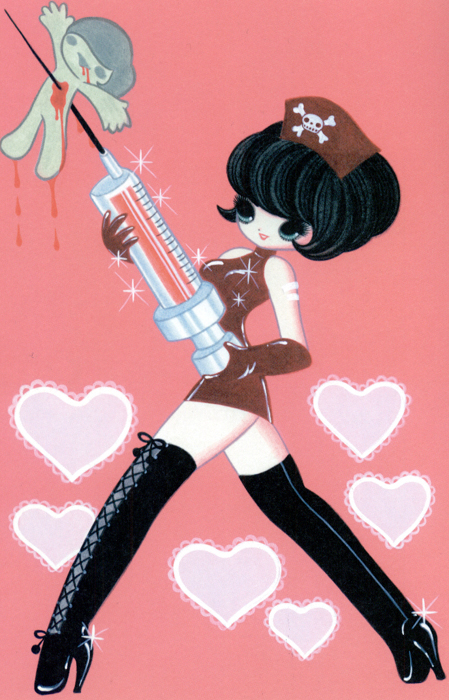 Veteran Nurse
and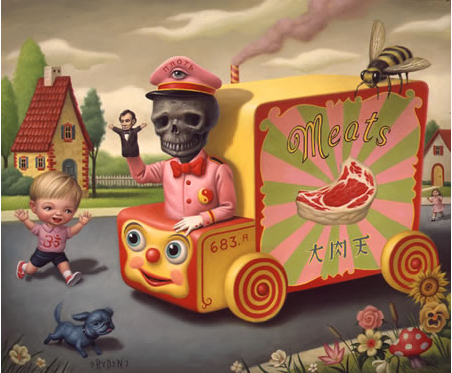 The Meat Magi
Analysis: Junko's has shallow space and Ryden's has deep space.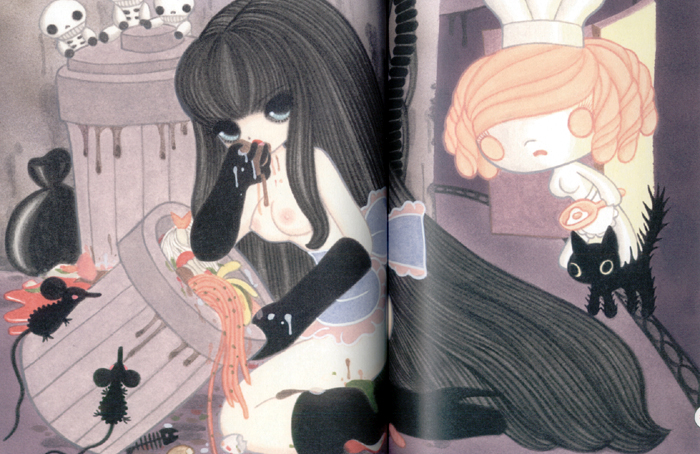 Homeless Girl Miyo
and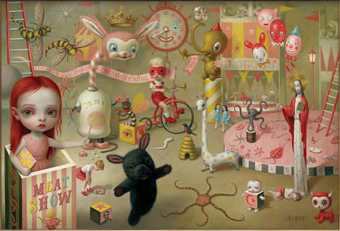 The Magic Circus
Analysis: Color Schemes are very different. The first one has lots of blue hues and the second has lots of greens.
Miss Super Ichigo
and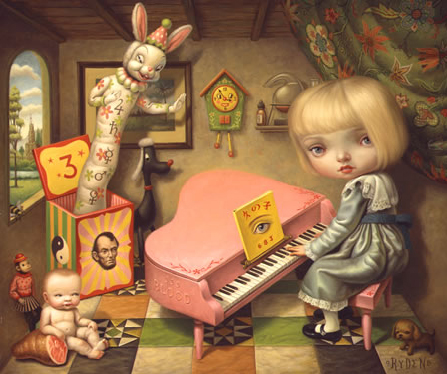 The Ecstasy of Cecilia
Analysis: Miss Super Ichigo is very flat compared to The Ecstasy of Cecilia.
Slide Descriptions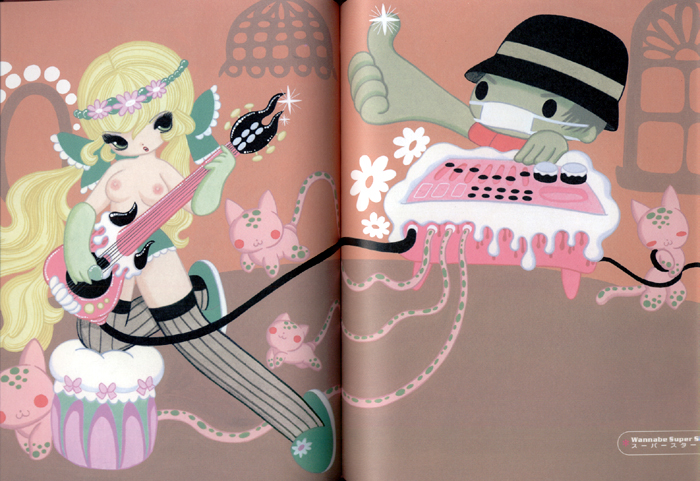 Wannabe Superstars
1999
Analysis: There is an incredible variety of different shapes and colors giving an overall sense of rhythm and unity.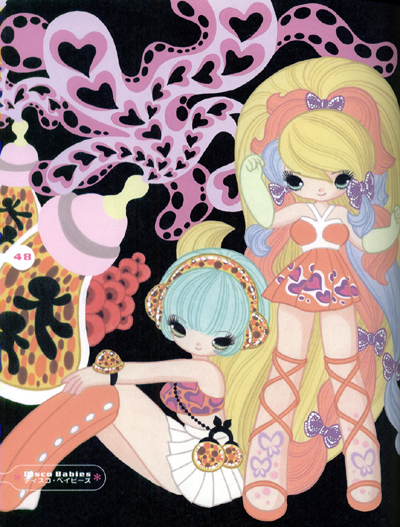 Disco Babies
1999
Analysis: There is a bunch of trippy space that really leads your eye around with all the strange shapes and repetition of color.